At 25, he's already a focused and accomplished Texas Red Dirt Country Artist. In November of 2020, Brody Caster won the new artist scholarship at the Texas Country Music Awards. His single "Started with a Song" won the local music showdown on Fort Worth's 95.9 FM The Ranch, and charted on the TRRR. AND, most recently he was nominated as Rising Star of the Year, Male Category, by The Josie Music Awards, which will be held in October at The Opry House in Nashville.
Caster appreciates the recognition, but he also understands there's more work to do. He and his band are putting in a lot of time and mileage to make sure their efforts pay off. "It's great to have the music acknowledged. We're serious about what we're doing out here," says Caster. "We treat what we do like a job, although we're having fun."
The singer/songwriter has been performing on stage for some time. He was 17 when he sang on the Grand Ole Opry with his National High School Honor Choir. "I was pretty determined after that trip to Nashville to make the dream of playing music work somehow."
 Born and raised in Southeast Kansas, Caster knew he'd have to make some changes, in order to pursue his dream. The first would be a move to Texas. Soon after, Caster graduated college, he loaded up his truck and hit the road. Not long after that, he was playing open mic nights and acoustic shows at venues all over.
 The 2020 pandemic hit. He stayed productive, writing music and putting his band together. Eventually the calendar was filling up with venues all throughout Texas and beyond.
 He's been releasing singles of his first self-titled album since the album was dropped on March 4th. We talked with him to find out what makes his music and his approach different.
Brody, you've written or co-written all of the songs on your new album. Was that always the plan? 
​Yes. When it comes to the music that I want to release, and songs that I want to put my brand on, I've found that most of the time those are songs that i've written. I love creating music in it's raw form, and watching it grow into a full produced and mastered piece of art. The lyrics have always been important to me, and I love telling stories and trying to connect with people.
You've written a lot more songs, than actually ended up on the album. Was it tough deciding which ones you would use? 
It was a tough decision. As a songwriter I've always got songs that are so meaningful to me, but sometimes they may not connect well with other listeners. It's tough trying to maintain a balance of relatable yet authentic songs. Ultimately some songs didn't make the cut because I just didn't feel they were there lyrically or they didn't represent me as an artist well enough.
What goes into deciding which songs will make it to the record?
I try to have a balance of all types of moods and themes when making a record. There should be upbeat and two stepping type songs, as well as love songs and ballads. First thing first for me is the lyrics. It's got to be true to me, but also reach out and grab the attention other people.
How do you know when a song is complete, in both writing it and recording it? 
For me it's complete when every line hits like the hook does. There shouldn't be any "throw away" lines or "filler" lines. Every word needs to work and makes sense and just feel right. A song should feel like a conversation. You should be able to read the lyrics aloud and it should feel and sound natural.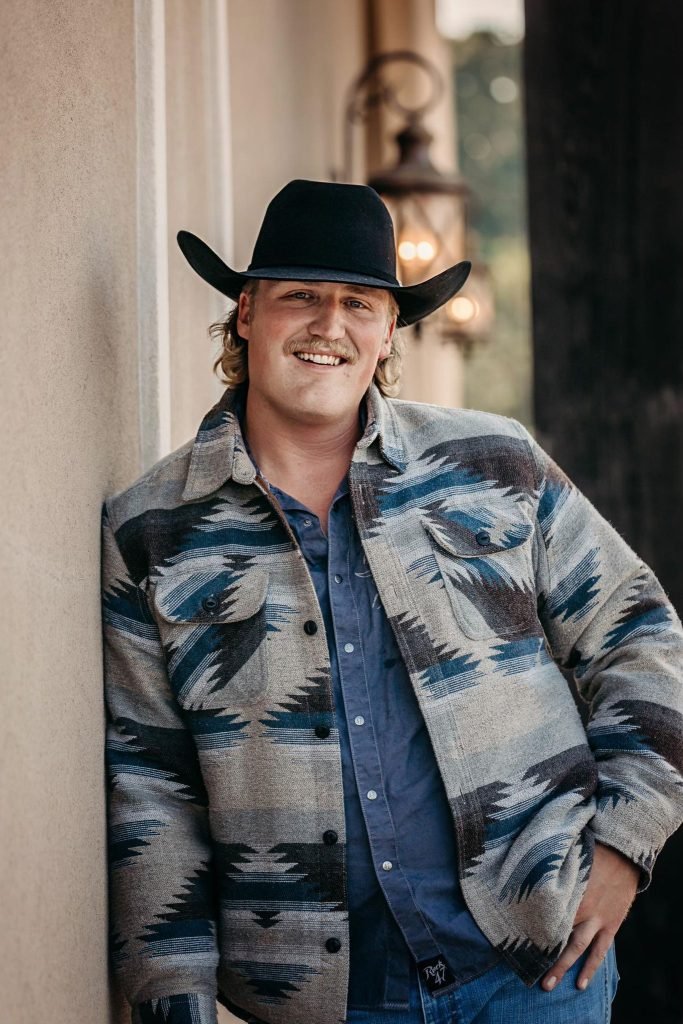 When is the first time you heard your music played on the radio? 
Just recently! We had an album release show up in Kansas and the radio station putting the show on starting playing on of the songs off the record to help promote it. Pretty surreal to have friends and family from back home calling and saying "Dude you're on the radio right now!"

What have you already learned about the music business since starting? 
There really isn't just one specific way to success in this industry. There are multiple different routes and paths to achieve your dreams and goals. The best thing to do is when you find something that seems to be working for you, just put your head down and focus on that.
Are you at a place in your career, where you can offer some advice to someone going into this business? If so, what is it? 
I don't think I'll ever be at a place to offer anyone advice. This industry is constantly changing and evolving and you've got to be able to adapt and overcome. I think the best thing I could say is do not get caught up in watching what other people are doing and focusing on the success they are having. Focus on yourself and what you can do to keep things moving forward for you.
For more information visit: https://www.brodycastermusic.com
Photo Credits: Courtney Ritter Photography