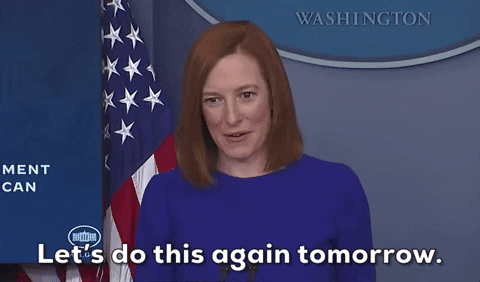 Here is White House Press Secretary Jen Psaki with your daily briefing! L:et's see what idiotic dishonest questions Fox News White House correspondent Peter Doocy has about Roe v. Wade this time!

Now siddown and watch yer WonkTV!
---

Press Briefing by Press Secretary Jen Psaki

youtu.be

Yr Wonkette is funded entirely by reader donations. if you can, please give $5 or $10 a month to keep this mommyblog going!