This content contains affiliate links. When you buy through these links, we may earn an affiliate commission.
As someone who has previously described herself as "indoorsy," it probably won't surprise you to learn that a staycation is my favorite type of vacation.
With a staycation, there's no stuffing four pairs of shoes into an already overstuffed suitcase. With a staycation, there's no pesky air travel. With a staycation, there's no landing in Santorini only to find out that your luggage has gone missing and you have to make a single pair of underwear last god knows how long (not to mention the fact that the only bathing suit available in the closest shop is a string bikini: the horror!!!).
Nope.
With a staycation, I can full-on relax in my clearly defined comfort zone, slipping seamlessly from night leggings to day leggings and back again, not worrying about whether or not I have the correct piece of apparel for every possible scenario.
With a staycation, I don't have to worry about getting a traffic ticket from Florence, Italy seven months later, presumably for driving through a restricted area.
With a staycation, I don't have to worry about getting stranded on the secluded outer reaches of an island when the gas in my rented four-wheeler runs out.
With a staycation, I can just…read.

If I have you convinced, then the only question left is: What to read?
Here are a few suggestions based on some recent favorite reads.
Books That Allow You to Experience Other Places Without Leaving the Comfort of Your Own Home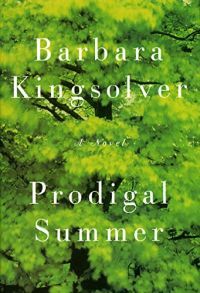 I may be a curmudgeonly hermit who avoids going outdoors for fear that a wasp might possibly exist near me, but I do enjoy books with a strong sense of place, books that allow me to experience other parts of the world without actually experiencing other parts of the world. The first books that ever did this for me were Barbara Kingsolver's earlier books. I fell in love with Arizona through her descriptions of the state. But my favorite from her is Prodigal Summer, which follows the stories of three people who are living in the mountains and farms of southern Appalachia.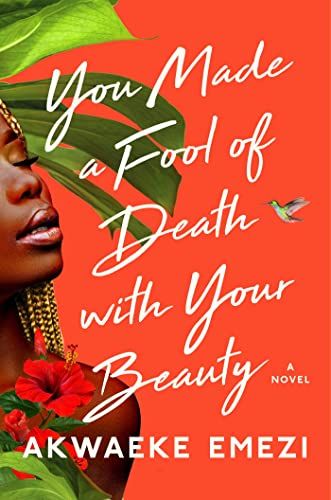 This super-sexy romance (seriously; it is HOT) has a lot going on: a woman who lost the love of her life to a car accident; a fledgling art career; an uncomfortable love triangle. But the backdrop to all of this is a massive estate at the top of a mountain on a gorgeous tropical island. So, if you want to see the tropics come alive without ever risking the possibility of a sunburn, Emezi's got your back.
Books That Let You See the World from a Different Perspective
Quick Reads That Pack an Emotional Punch
Sometimes, when full-on prose feels too taxing, I like to chillax with a comic. This graphic novel is my latest love. Written by McPhail, a regular New Yorker cartoonist, In is about a young man who has trouble connecting with others. It's only when the protagonist learns to speak from the heart that the world around him really comes alive. There was such a relaxed sense of humor throughout this book that I was taken by surprise when things got heavy. It felt right, though, and because of the character development that had come before, I actually burst into tears. McPhail's use of color is also masterful. It's used sparingly to represent the bursts of emotional connection the protagonist experiences in the midst of a life that feels, on the whole, very black and white. Do pick this one up.
For another quick read that still manages to bring all the feels, I recommend this YA romance by Yoon who, honestly, never disappoints. In her latest, the young protagonist doesn't believe in love, thanks to a latently developed power in which, upon observing a couple's first kiss, she sees a vision of the couple's entire love story, from beginning all the way to its heartbreaking end. But then, while taking ballroom dance lessons, she finds herself falling for someone. How can she possibly trust it?
Additional Genre-Tastic Treats
And there you have it. My staycation must-haves. If these aren't enough (understandable; you wouldn't believe how many books I read on my last vacation), I suggest you check out this list of beach reads, or this mega list of the buzziest and best summer reads for 2022.