Actor/Voice Artist/Comic artist Rusty Gilligan has just released his art through NFT Drop.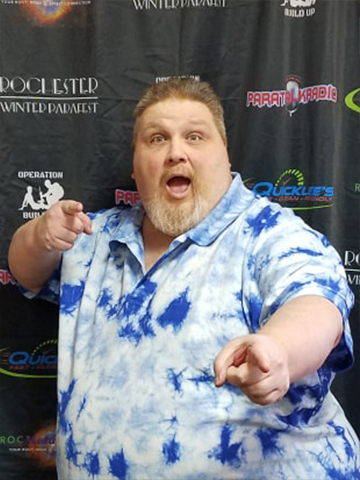 Rusty Gilligan began his entertainment career as an actor in NY, first appearing on Broadway and then moving to California to appear on television in such productions as "Little House on the Prairie", "Family Affair", "Police Woman", and Disney including the original "Pete's Dragon" and the "Magical World of Disney". He began his work as a professional comic book and film artist in 1978, with his formal debut as an artist on the original "Heavy Metal" 1981 film.
Since then, Rusty has worked on such films as "The Avengers"; "The Walking Dead"; "Captain America: The First Avenger"; "Spider-Man" 2 & 3, and art for many comic books and trading card projects. He's provided work for Marvel, DC, Image, Big Bang, Dynamite Comics, and many licensing projects including: Star Wars, Star Trek, DC Ent., Dr. Who, Night of the Living Dead, Vampirella, Major League Baseball/NFL/NHL, Cartoon Network, and many others. Aside from creating the first sketch cards in the commercial market, he's designed and provided trading card art for Topps, Clubhouse Diamonds, Cryptozoic, Dynamite, Upper Deck, and Leaf just to name a few.

Rusty has been providing voice-over work for films and video games such as "Eternal Wars", "Captain Corpse", "Left 4 Dead", "Mr. CarrotMan", the "Elementals" comic film, and motion comics for Marvel and DC. Recently, he's provided production art for films including the award-winning "Bigfoot!", "Fatal Encounter", "Bloody Summer Camp", "Odyssey", among others. His studio publishes comic books based on his "Mac and Trouble" property – as well as publishing trading card sets based on the Wizard of Oz, Pulp Magazines, and the recent Earth Trembles dinosaur set. A "Mac and Trouble" film is in production now… Rusty is an award-winning artist and actor, former professional wrestling champion, and is listed on IMDB at https://www.imdb.com/name/nm0319207 .
NFT Drop is the leader in the NFT metaverse. NFT Drop (NFT stands for Non-Fungible Tokens) focuses on tangible memorabilia and digital wearables designed to drive revenue streams for fans. NFT Drop has already earned a golden star in the NFT galaxy with visionaries Gil Laureiro as CEO, Stacey Toy, COO, and Rod Thompson, CTO.
The first round of available NFT's include Vintage Magazine Covers from the 1920's and 1930's. From western to sci-fi and mystery to "golden era erotic" stories. There will be 375 total NFT's @ $75 available. These come with a physical mailed print out signed copy of the magazine cover.
Decks are being sold in 3 different volumes of 10 cards each-250 decks per volume @ $600 each. These come with physical trading cards as a deck and a special card!
Rusty Gilligan NFT's is now available here:   https://opensea.io/collection/nft-drop-llc-collection?fbclid=IwAR1MMgtm0wSb7q0jzzLc3RorIuic9iOJjQZjWrPrgkNPK-h0hBvKIf3u-1E
NFT Drop LLC will be releasing more art from Rusty Gilligan in the coming months!