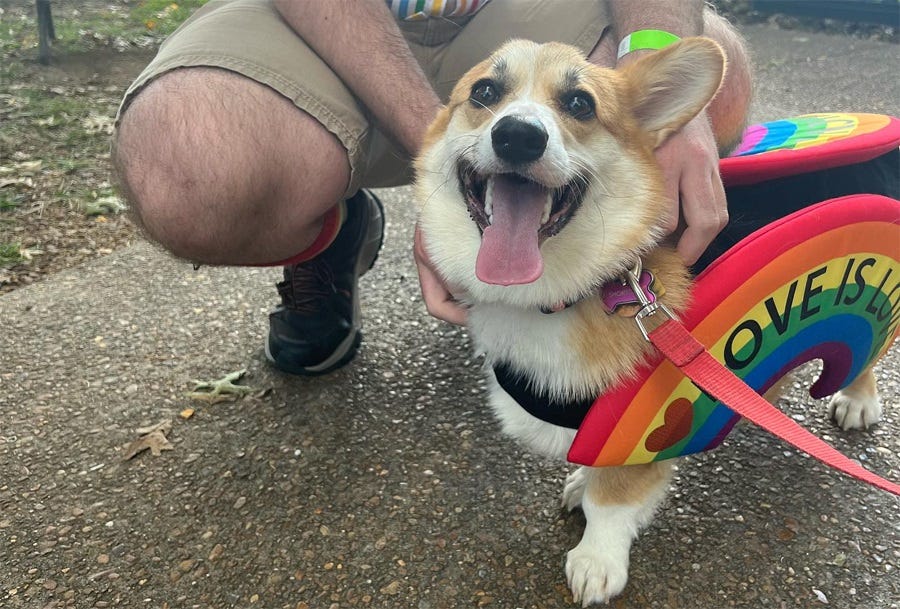 You'll be relieved to know that "homosexuality" is now no longer forbidden by law in the city of Murfreesboro, Tennessee, after the City Council recently updated an unenforced city ordinance banning "indecent behavior" that dated back to 1949 — but which, though "unenforced," they were going to do their best to use against city Pride events. The stupid old law was challenged in federal court by the ACLU and by BoroPride, organizers of the city's annual Pride event held in October.
An October 20 order by Chief District Judge Waverly Crenshaw told city officials not to try to enforce the provision of city law that includes "homosexuality" — not doing gay sex, but being gay — as "sexual conduct" that's forbidden in public. The October 28 Pride event went forward just fine, but because the organizers had — just in case —scheduled it in a local indoor horse show / tractor pull coliseum, it had about 2,500 fewer attendees than in years when it was a genuinely public event at local businesses.
The First Amendment lawsuit grew out of city officials' attempts to use the archaic law against the Murfreesboro LGBTQ community; last year, City Manager Craig Tindall cited the law in a vow that he would never approve permits for the 2023 event, claiming that it "intentionally exposed children" to sexual conduct, because look, it's right there in the city ordinance that homosexuality is the same as public fucking.
Why yes, the law was unconstitutional anyway, given that the Supreme Court got rid of bans on LGBTQ existence — and even homosexing in private between consenting adults — with its 2003 Lawrence v. Texas ruling. That remains the case today, no matter how badly some Christian Nationalists want to have Lawrence rolled back.
So now that Murfreesboro has fixed its stupid old law, we can all rest easy because at least in this one city, sanity has returned, right?
Aw, hell nah. As Erin Reed reports, the extremely vague language of the city ordinance, which invokes "community standards" as an excuse to police "indecency" and to protect "against harm to minors from public expressions appealing to prurient interests," is still likely to be used to target library books that rightwingers don't like, as was the case even before the change in the law. Earlier this month, the county library board introduced a resolution calling for the removal of all books that could conceivably violate that law.
Fortunately, the October order allowing the Pride festival wasn't the end of the lawsuit, which remains active, so the patently unconstitutional attempt to censor library books seems unlikely to hold up either. And the folks who are getting sick and tired of all these pinch-faced Bible-bangers keeps increasing, even in red states. In conclusion, have a happy Thanksgiving next week, and don't let the poultry-fucking bastards anywhere near your turkey.
[Daily News Journal / Erin in the Morning / ACLU of Tennessee]
Yr Wonkette is funded entirely by reader donations. If you can, please subscribe, or if a one-time donation is more your style, here is precisely the button you want to click, click it, OK?