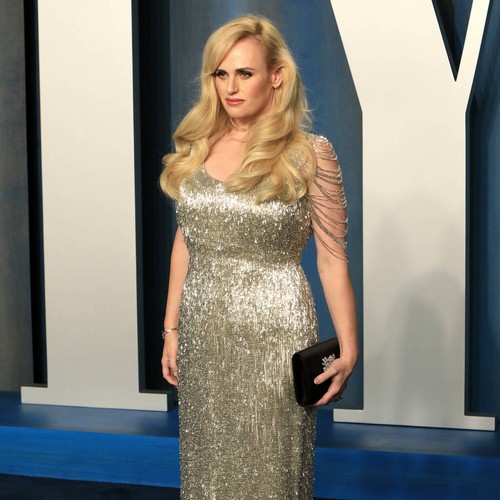 Rebel Wilson is only worried about what Britney Spears thinks of her new movie.
In the new Netflix feature, the Pitch Perfect actress plays a 37-year-old woman who wakens from a 20-year coma and decides to go back to high school to earn her diploma.
In one key scene, Rebel and her co-stars recreated Britney's music video for the 1999 song (You Drive Me) Crazy, and in an interview for Extra, the star revealed that she really wants the singer to see the movie.
"The only person I care about their review of this film is Britney Spears herself, so, Britney, I hope you check it out this weekend on Netflix and just let me know!" she commented. "Like, hit me up on the DMs… because we really are paying homage to you and we hope you enjoy it."
While Rebel is unsure whether Britney has seen the sequence, she was thrilled when her label representatives gave permission for the song to be used.
"I didn't personally talk to her. It was through her label, but I'm really glad that she agreed that we could do it in the film," the 42-year-old smiled.
Senior Year, also starring Justin Hartley, Sam Richardson, and Angourie Rice, is now streaming on Netflix.