Since she was a kid, Gabrielle Jones has admired her grandmother's vintage clothing. "There were always shoes and hats and accessories that I was playing dress-up with, and I just sort of always saw that as a touchstone," says Jones. "She would tell me all the stories about where she got them from." Years later, the Minnesota-based creative shares these historical tidbits with her nearly 400,000 followers on her TikTok channel @gabisvintage as part of a year-long project which involves her styling one vintage outfit a day from her grandmother's closet.
"[There were] closets and closets filled with vintage clothes, and I was feeling really down about the fact that they were just collecting dust and people weren't really seeing them," says Jones. "So I was like, 'I'm going to make an effort to really, put on and style these pieces that I wouldn't typically reach for, and sort of see what comes out of it.'"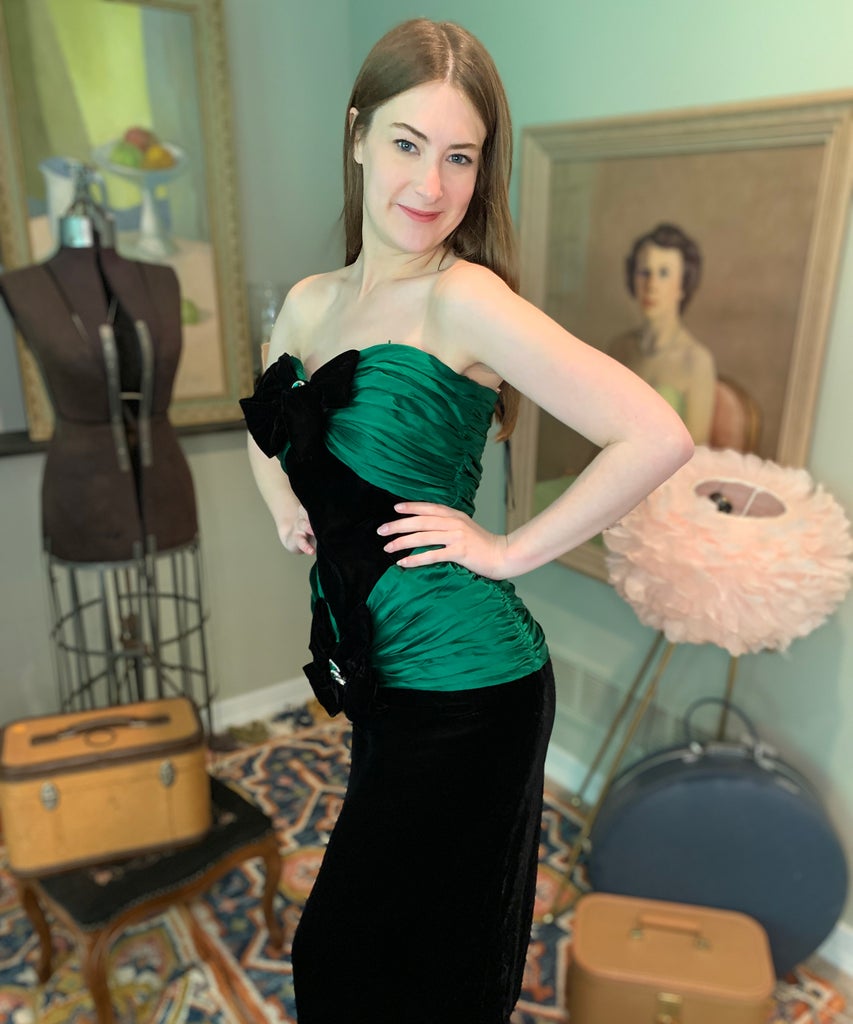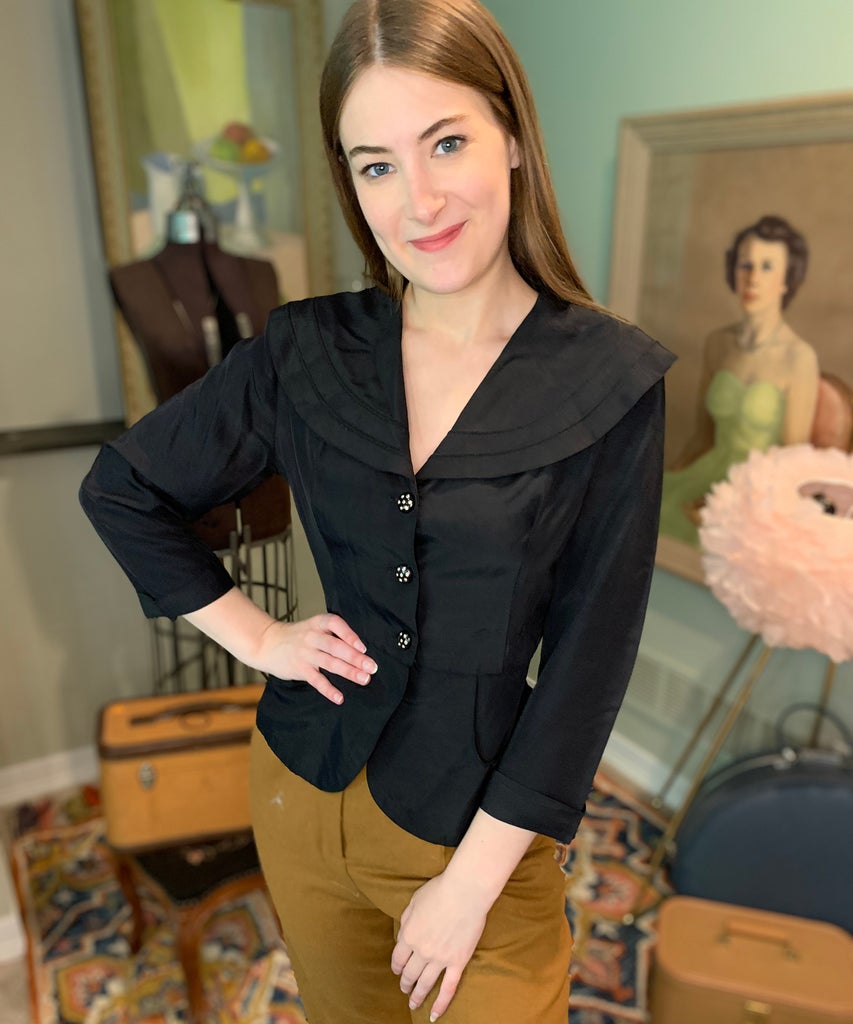 In the six months since Jones began to document her grandmother's collection, as well as pieces gathered from other family members, the nearly 200 videos have featured garments ranging from a 1940s coat and a pair of 1960s go-go boots to her grandfather's favorite printed shirt from the 1970s and a 1930s bridal slip.  "I love to mix eras, and I think that the biggest piece of advice for other people who want to do it is to try styling it in possibly unexpected ways and see what comes from that," she says. "Explore that journey for yourself."
Some of her favorite outfits so far have included a crochet jacket handmade by her great aunt as a high school graduation gift to her grandmother. "It really is a lovely thing to get to share, and something that is really, really special to me," she says. "My grandma and I get to talk about these clothes, and she gets to tell her stories, and we get to share that with a lot of people who are somehow touched by it." (Yes, her grandmother downloaded TikTok just to watch the experiment unfold.)

On TikTok, vintage fashion has become one of the most popular online communities, with the #vintagefashion gathering over 730 million views and #fashionhistory gaining over 700 million views. Creators like Jones have fostered a digital community of fashion enthusiasts that share stories of their best vintage finds and trade tips on secondhand shopping. "I never go into vintage shopping with an idea of what I'm going to find because you really never know," she says. "There's something so exciting about when you do really find something amazing you know that's really a special piece."
But what distinguishes Jones' content from every other vintage styling channel on the app is her fashion history commentary. For example, recently, she explained why vintage pieces often have more than one label attached to them (to identify the garment's retailer, designer, and manufacturer). In another video, she styled a 1950s jumpsuit, giving a lesson on the origin of "Siren Suits," which were first created in the World War II era to be pulled over pajamas during an air raid alert. She also taught her followers about the male origins of heels using her great aunt's 1940s slingback shoes as a point of entry. 
Yet, Jones doesn't consider herself a fashion expert. While she's long been interested in style, she's never pursued it academically. Instead, Jones has gathered most of her information from her conversations with her grandmother, as well as old newspapers and magazines. She also conducts some research via vintage fashion blogs like Vintage Dancer.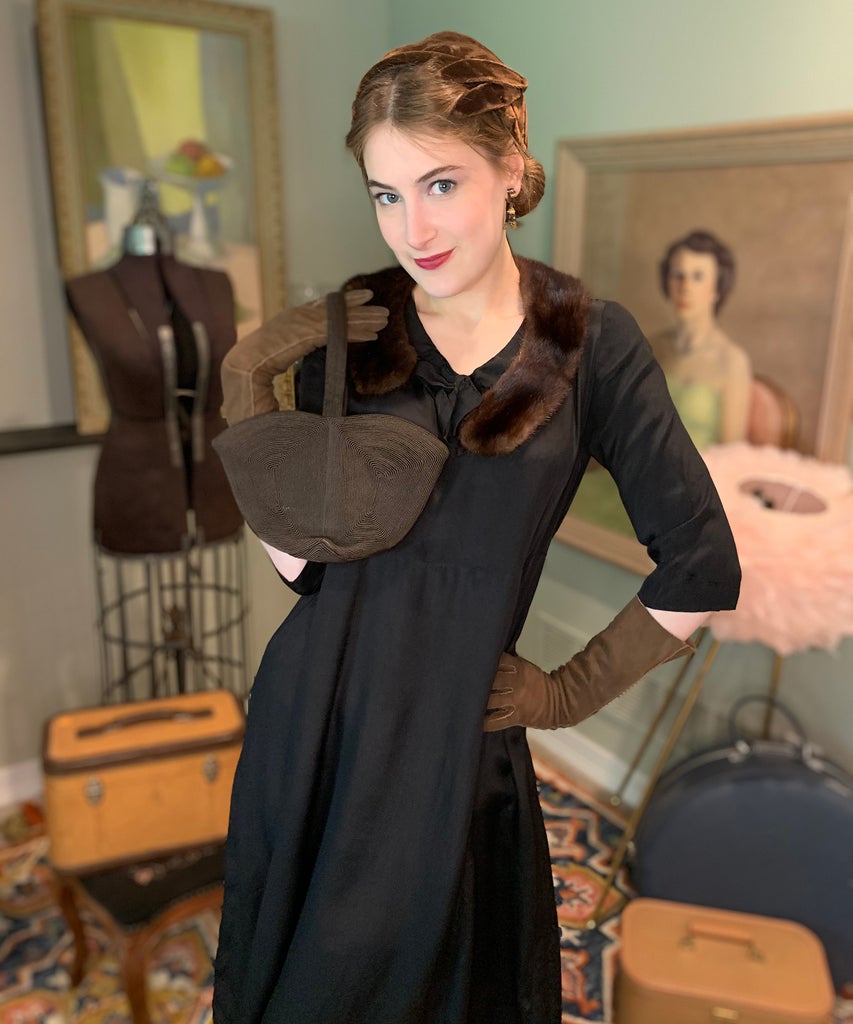 While Jones shares her general findings, she is more focused on showing her family's own fashion history through her grandmother's archive, a journey that she says is helping her get to know her own lineage. Many of the clothes she's found in her grandmother's closet belonged to her great aunt, Stella, who died when Jones was five years old. "I really, truly feel like all these years later, I'm learning all these things about great aunt Stella. And I really like getting to know her again, even though I don't get to literally be in space with her and meet her," she says. 
With seven months left, Jones is looking forward to unearthing new stories. "I am extremely excited to style some of the more Edwardian pieces from the early 1910s like dresses and blouses that are so beautiful," she says. "Now we're kind of getting into like the slightly more obscure pieces, so it really feels like me uncovering more things."
Like what you see? How about some more R29 goodness, right here?
The 8 Best TikTok Fashion Creators To Follow In 20
Follow These TikTok Creators For A Better FYP
The Best Style At The Manhattan Vintage Show