It's Tuesday, which means it's time for new book releases! Here are a few of the books out today you should add to your TBR. This is a very small percentage of the new releases this week, as well as a few others you may have missed from recent weeks. Make sure to stick around until the end for some more Book Riot resources for keeping up with new books. The book descriptions listed are the publisher's, unless otherwise noted.
It's been six months since Deka has freed the goddesses and discovered who she really is. There are now wars waging across the kingdom. Oterans now think jatu are traitors to the nation. Deka is called a monster.
But the real battle has only just begun and Deka must lead the charge. Deka is tasked with freeing the rest of the goddesses. Only as she begins to free them, she begins to see a strange symbol everywhere in places of worship and worn on armor. There's something unnatural about that symbol; just looking at it makes Deka lose her senses. Even worse, it seems to repel her powers. She can't command or communicate with the new deathshrieks. In fact, she can't even understand them when they speak.
Deka knows freeing the goddesses is just the beginning. She can tell whatever dark force out is powerful and there is something sinister out there threatening the kingdom connected to that symbol–something merciless–that her army will need to stop before humanity crumbles. But Deka's powers are only getting stronger…and her strongest weapon could be herself.
Reasons to read it: For the continuation of Forna's West African inspired YA fantasy series. This follow-up to last year's The Gilded Ones starts off strong and is fast-paced. The same lyrical writing that the first book had still carries this well-developed and twist-filled story.
When Sara Foster runs away from home at sixteen, she leaves behind the girl she once was, capable of trust and intimacy. Years later, in Los Angeles, she is a sought-after bartender, renowned as much for her brilliant cocktails as for the mystery that clings to her. Across the city, Emilie Dubois is in a holding pattern, yearning for the beauty and community her Creole grandparents cultivated but unable to commit. On a whim, she takes a job arranging flowers at the glamorous restaurant Yerba Buena and embarks on an affair with the married owner.
The morning Emilie and Sara first meet at Yerba Buena, their connection is immediate. But the damage both women carry, and the choices they have made, pulls them apart again and again. When Sara's old life catches up to her, upending everything she thought she wanted just as Emilie has finally gained her own sense of purpose, they must decide if their love is more powerful than their pasts.
At once exquisite and expansive, astonishing in its humanity and heart, Yerba Buena is a love story for our time and a propulsive journey through the lives of two women trying to find somewhere, or someone, to call home.
Reasons to read it: Fans of LaCour's YA novels will appreciate this adult debut. Here, two women feel an instant connection, but must work through trauma before their relationship is fully realized. The subject matter here is heavy, but LaCour's lush and at-times dreamlike prose handles it well. This is a story of queer love but also of healing.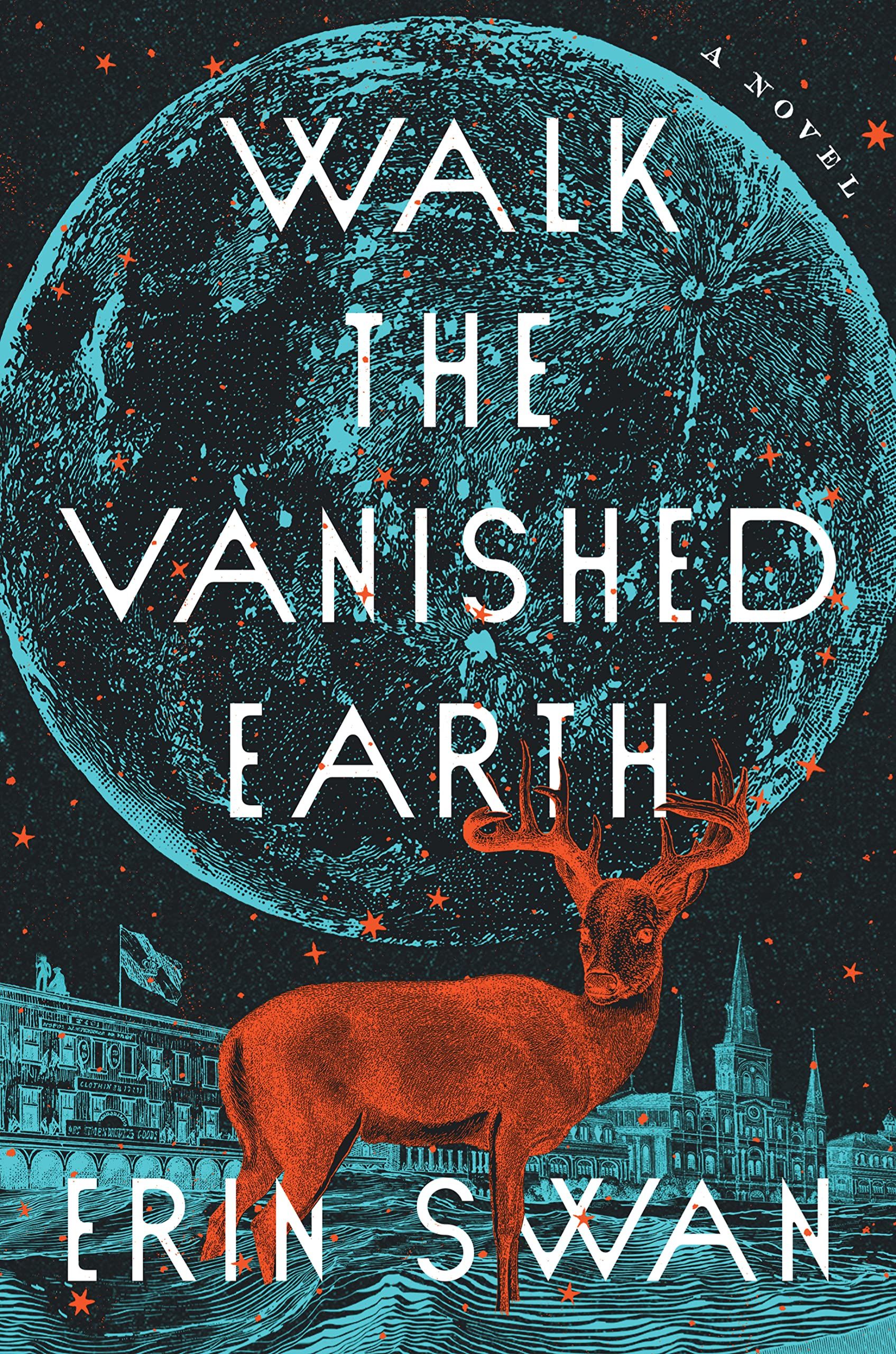 In the tradition of Station Eleven, Severance and The Dog Stars, a beautifully written and emotionally stirring dystopian novel about how our dreams of the future may shift as our environment changes rapidly, even as the earth continues to spin.
The year is 1873, and a bison hunter named Samson travels the Kansas plains, full of hope for his new country. The year is 1975, and an adolescent girl named Bea walks those very same plains; pregnant, mute, and raised in extreme seclusion, she lands in an institution, where a well-meaning psychiatrist struggles to decipher the pictures she draws of her past. The year is 2027 and, after a series of devastating storms, a tenacious engineer named Paul has left behind his banal suburban existence to build a floating city above the drowned streets that were once New Orleans. There with his poet daughter, he rules over a society of dreamers and vagabonds who salvage vintage dresses, ferment rotgut wine out of fruit, paint murals on the ceiling of the Superdome, and try to write the story of their existence. The year is 2073, and Moon has heard only stories of the blue planet—Earth, as they once called it, now succumbed entirely to water. Now that Moon has come of age, she could become a mother if she wanted to–if only she understood what a mother is. Alone on Mars with her two alien uncles, she must decide whether to continue her family line and repopulate humanity on a new planet.
A sweeping family epic, told over seven generations, as America changes and so does its dream, Walk the Vanished Earth explores ancestry, legacy, motherhood, the trauma we inherit, and the power of connection in the face of our planet's imminent collapse.
This is a story about the end of the world—but it is also about the beginning of something entirely new. Thoughtful, warm, and wildly prescient, this work of bright imagination promises that, no matter what the future looks like, there is always room for hope.
Reasons to read it: This debut has a lot going for it. For one, the writing is beautiful. And, things like disability and mental illness are represented sensitively through fully formed characters. It also presents an interesting examination of motherhood and what it means. Read it for a dystopian that explores climate change with a diverse cast of characters.
A fearless collection of stories that celebrate the humor, darkness, and depth of emotion of the queer and trans experience that's not typically represented: liminal or uncertain identities, queer conception, and queer joy.
In this delightful debut collection of prize-winning stories, queer, gender-nonconforming, and trans characters struggle to find love and forgiveness, despite their sometimes comic, sometimes tragic mistakes.
In one story, a young lesbian tries to have a baby with her lover using an unprofessional sperm donor and a high-powered, rainbow-colored cocktail. In another, a fifth-grader explores gender identity by dressing as an ox—instead of a matriarch—for a class Oregon Trail reenactment. Meanwhile a nonbinary person on the eve of top surgery dangerously experiments with an open relationship during the height of the COVID crisis.
With insight and compassion, debut author Lydia Conklin takes their readers to a meeting of a queer feminist book club and to a convention for trans teenagers, revealing both the dark and lovable sides of their characters. The stories in Rainbow Rainbow will make you laugh and wince, sometimes at the same time.
Reasons to read it: These stories have won prizes, and for good reason. They represent a full array of queer experiences, good and bad. Conklin's writing is nuanced, precise, and full of compassion. And, while they confront heavy issues like child abuse and assault, the stories never feel overly sensationalized, nor do they feel excessively rooted in queer pain. On the contrary, they are full of queer joy.
An exhilarating debut novel following members of a Dominican family in New York City who take radically different paths when faced with encroaching gentrification.
The Guerreros have lived in Nothar Park, a predominantly Dominican part of New York City, for twenty years. When demolition begins on a neighboring tenement, Eusebia, an elder of the community, takes matters into her own hands by devising an increasingly dangerous series of schemes to stop construction of the luxury condos. Meanwhile, Eusebia's daughter, Luz, a rising associate at a top Manhattan law firm who strives to live the bougie lifestyle her parents worked hard to give her, becomes distracted by a sweltering romance with the handsome white developer at the company her mother so vehemently opposes.
As Luz's father, Vladimir, secretly designs their retirement home in the Dominican Republic, mother and daughter collide, ramping up tensions in Nothar Park, racing toward a near-fatal climax.
A beautifully layered portrait of family, friendship, and ambition, Neruda on the Park weaves a rich and vivid tapestry of community as well as the sacrifices we make to protect what we love most, announcing Cleyvis Natera as an electrifying new voice.
Reasons to read it: For a personalized look at how gentrification can affect a family. Although the changes going on in the neighborhood drive the plot forward, it's the relationship dynamics between Luz and her parents and boyfriend that really make the story. Immigrants, their children, and the concept of home are also explored in interesting ways.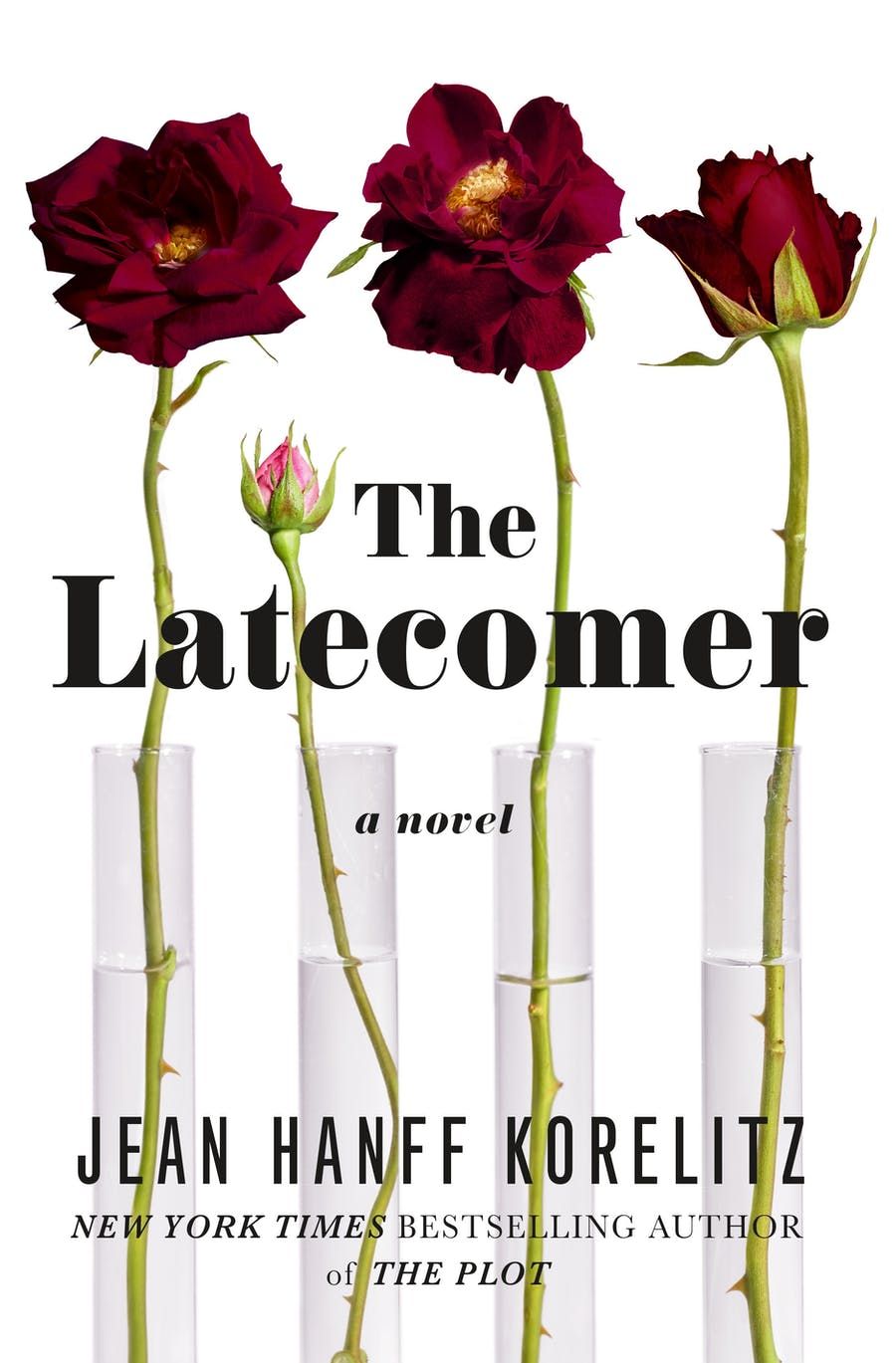 From the New York Times bestselling author of The Plot, Jean Hanff Korelitz's The Latecomer is a layered and immersive literary novel about three siblings, desperate to escape one another, and the upending of their family by the late arrival of a fourth.
The Latecomer follows the story of the wealthy, New York City-based Oppenheimer family, from the first meeting of parents Salo and Johanna, under tragic circumstances, to their triplets born during the early days of IVF. As children, the three siblings – Harrison, Lewyn, and Sally – feel no strong familial bond and cannot wait to go their separate ways, even as their father becomes more distanced and their mother more desperate. When the triplets leave for college, Johanna, faced with being truly alone, makes the decision to have a fourth child. What role will the "latecomer" play in this fractured family?
A complex novel that builds slowly and deliberately, The Latecomer touches on the topics of grief and guilt, generational trauma, privilege and race, traditions and religion, and family dynamics. It is a profound and witty family story from an accomplished author, known for the depth of her character studies, expertly woven storylines, and plot twists.
Reasons to read it: To say that the Oppenheimers are dysfunctional is an understatement. Their dysfunction is layered though, as Korelitz writes them as complete people. Read this darkly humorous novel for engaging twists and maybe even a bit of hope.
Other Book Riot Resources for New Book Releases
All the Books, our weekly new releases podcast, where Liberty and a cast of co-hosts talk about eight books out that week that we've read and loved.
The New Books Newsletter, where we send you an email of the books out this week that are getting buzz.
Finally, if you want the real inside scoop on new releases, you have to check out Book Riot Insiders' New Releases Index! That's where I find 90% of new releases, and you can filter by trending books, Rioters' picks, and even LGBTQ new releases!