This content contains affiliate links. When you buy through these links, we may earn an affiliate commission.

In the last few years, I've become enamored with sapphic romances. While it's not the only reason, a lot of this is due to it not being as common when I was first dipping my toes into the romance genre. Although, a more accurate statement would be that I didn't readily have access to these books, or if I did, I wouldn't know where to try to find them.
Part of that could be due to what available in the school library, since that is what I primarily frequented. Most times, the books that I could get there, when I was able to find romance, were decidedly straight and white. It took me a bit of time to find Black romances, let alone any that were any shade of the LGBTQ rainbow. 
Whatever the case for my own reading shortcomings, there is even more of a plethora of them nowadays. And I love it. I enjoy any well-written love story. Also, in my experience and opinion, these stories tend to be more comforting than their heterosexual counterparts. Which isn't to say I only read them, but recently, that is where my preference has been.
So, if you're like me and looking to curl up with more of these types of books, the list below includes some that are a good jumping off point.
Contemporary Sapphic Romances
Historical Sapphic Romances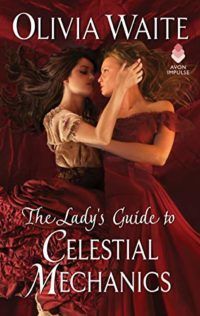 When Lucy discovers a letter requesting help deciphering a French document from the widowed Countess of Moth, she is overjoyed. She takes this as her sign to leave her hometown and former ex-fiance behind in the dust. Countess Catherine is surprised to find a young woman on her doorstep, ready to take the position. But she doesn't turn her down. While Lucy translates by day, the two women fall in love by night. Will the threat of the past and present of the world endanger their happily every after before it even really begins?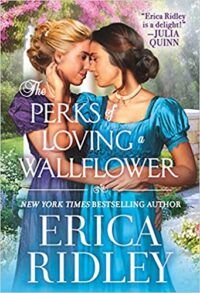 Master of disguise spy Thomasina is always ready to tackle any challenges set before her. She is even more delighted to find that her newest client is the beautiful but seemingly cold Philippa. While initially less than delighted to have to ask for assistance from a baron for this task, Phillippa is relieved to discover that they are really a woman in disguise. The task at hand? Locating and deciphering a document to unmask a villain. However, as the women work together to solve this case, Philippa feels her heart thawing towards Thomasina and wonders if she maybe wrote off romance too quickly in her life.
Graphic Novel Sapphic Romances
When Hazel and Mari met as teenagers and fell in love, their families ripped them apart, calling their love unnatural. Heartbroken, both women move on and settle into a life that is more fitting for what their families wanted. When they happen upon each other again as grandmothers at a Bingo game, they find the attraction and love is still there. Only this time, both are determined to not let this second chance at a romance escape them, even if it means a huge adjustment for their families.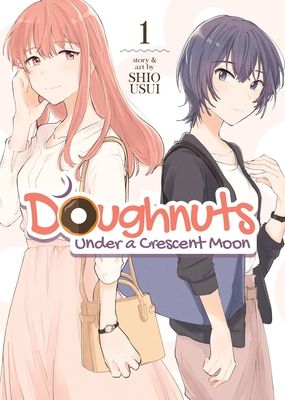 Uno has decided to throw herself in everything that the world has decreed a woman like her should like: make-up, fashion, and whirlwind romances. However, the relationships she keeps trying to start with men end up fizzling out, and she's not sure why. When her paths cross with new co-worker, Asahi, she finds herself drawn to the level-headed woman. What begins as a friendship develops into more, and Uno begins to wonder if she has been looking to the wrong type of people for love.
Find more sapphic comics and graphic novels on this list!
---
This is just a small sampling of some of the best sapphic romances out there, but trust there are a lot more available for your reading enjoyment! You might also want to check out 15 WLW Romance Books Like Our Last Stop.
If you think you might enjoy recommendations of this nature on a regular basis, then consider signing up for our TBR program! All you have to do is let them know your bookish catnip, dealbreakers, and areas you want to explore more. The assigned Bibliologist will handle the rest from there, and all you have to do is wait for the recommendations to arrive.